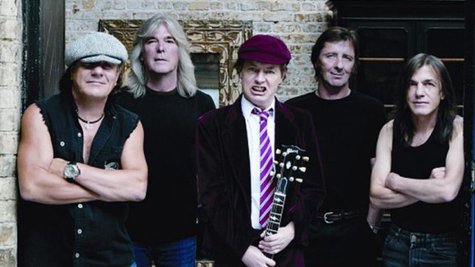 AC/DC has racked up impressive digital sales numbers since the band began offering its entire catalog on iTunes last week. Billboard.com reports that the longtime digital holdouts sold 48,000 album downloads and 696,000 individual song downloads in the U.S. alone, according to Nielsen SoundScan.
The group's top-selling digital albums were 1980's Black in Black , with 15,000 downloads and 1979's Highway to Hell , with about 5,000 downloads. The recently released live set, Live at River Plate , had 4,000 downloads.
As for song downloads, "Thuderstruck" was the top-selling track with 85,000 downloads sold, according to Nielsen SoundScan. It took the top spot on the Hard Rock Digital Songs chart and clocked in at #16 on the overall Digital Songs chart. "Back in Black" racked up 68,000 downloads, while "You Shook Me All Night Long" sold 64,000 downloads. Two of the band's other big hits, "Highway to Hell" and "TNT" sold 50,000 and 40,000 downloads, respectively.
All in all, a total of 14 songs from AC/DC sold a minimum of 10,000 downloads each. In addition, the band took over the first 12 positions on the Hard Rock Digital Songs chart with tracks from their catalog.
Copyright 2012 ABC News Radio