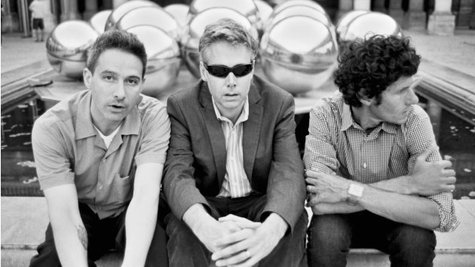 The day before Adam "MCA" Yauch 's death, the Beastie Boys and their music publishers and record company -- Universal Music, Brooklyn Dust Music and Capitol Records -- were slapped with a federal lawsuit in New York over alleged unauthorized use of copyrighted music on the group's first two albums. Now lawyers for the Beasties are asking a judge to dismiss the suit.
In the suit, TufAmerica claims that copyrighted recordings it controls of Trouble Funk 's "Say What" and "Drop the Bomb" were sampled without approval on the Beasties' 1986 debut album Licensed to Ill and their 1989 album Paul's Boutique .
According to documents cited by The Hollywood Reporter , attorneys for the Beastie Boys filed a motion to dismiss the suit on Monday claiming that the action comes well after the "Copyright Act's three-year statute of limitations."
TufAmerica aruges that it took so long for the case to be filed because the allegedly "concealed" Trouble Funk samples were only recently discovered "after conducting a careful audio analysis."
The Beastie's legal team argues that if it is true that any use of copyrighted material was so disguised as to take more than 20 years to discover, then TufAmerica can't prove "substantial similarity" between the material it controls and the Beastie's material -- a key test in a copyright infringement case. In the document cited by The Hollywood Reporter , the Beasties lawyers write that if "the casual observer cannot identify Plaintiff's musical compositions and sound recordings...there can be no substantial similarity."
Copyright 2012 ABC News Radio