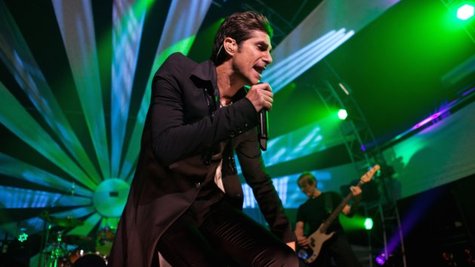 Perry Farrell is cooking up something special for Jane's Addiction's next tour. The singer says the band's upcoming fifth studio album has inspired him to create a unique stage show.
"The next album is going to be something that the world has never experienced," Farrell tells Billboard.com . "I'm building it simultaneously with the live show in mind…It's going to be theatrical and we're going to take it to another level. I want to really give you a new experience."
The singer adds that he wrote "close to 60 songs" for the forthcoming release while he was laid up in bed, recovering from a recent knee surgery. "I was kind of forced to write and I'm just having such a great time and it's coming out so well," he explains. "When you take that much time to write and think about music and the show, good things are going to happen."
Farrell says that he hopes to release the new Jane's album sometime in 2013.
Copyright 2012 ABC News Radio