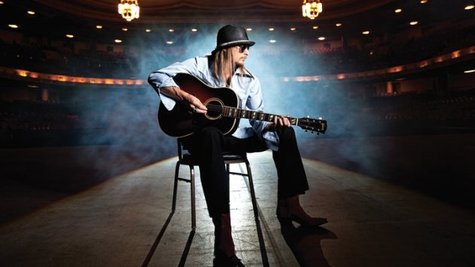 Kid Rock is planning to re-record his best-selling album, Devil Without a Cause , in honor of the 15th anniversary of its release. Rock says that he plans on dropping his re-imagined version of the 1998 album in August.
"Some of [the songs] will be exactly like they were and some of them will have the sensibilities of what we've learned playing those songs live for 15 years," Rock tells Billboard.com . "I'm not going to say they're going to be better than the originals; that's tough to top. But I think…we've twisted them up so much to where it's very interesting, very cool."
Rock added that he also hopes to schedule a concert dedicated to Devil Without a Cause sometime next year. "That seems like a fun thing that fans seem to like with other bands doing it," he explains. "Even though it's not the most original idea at this point, I think it would be something cool for the fans to see."
Copyright 2012 ABC News Radio