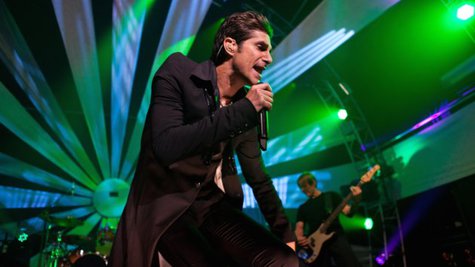 It appears that Jane's Addiction fans won't have to wait another eight years for the band to drop their next album. Frontman Perry Farrell says he's been busy writing "over 60 songs" for the band's fifth studio album over the last few months while at home recovering from a recent surgery.
"I haven't written this much or been this prolific since I started when I was in my 20s," Farrell tells Rolling Stone . "It's been coming out fantastic. I'm super excited. Everything will really start to jell and come together probably this time next year."
The singer adds that the band will be exploring some new creative avenues for the forthcoming release. "It's not going to be [a continuation of] The Great Escape Artist," he explains. "I just came up with this other twist to doing the next record. At this point I want to start fresh with a fresh angle."
Copyright 2012 ABC News Radio