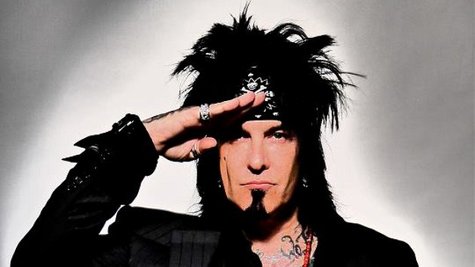 Nikki Sixx is getting hitched. The Mötley Crüe bassist has recently gotten engaged to his girlfriend of the last two years, model Courtney Bingham .
Sixx posted a message on his Facebook page to give fans the good news. He wrote, "When Courtney and I were in St Bart's I popped the question and she said YES....We would like to thank everybody who has been tweeting and posting online us congratulations....Both of us and our families are beyond happy."
The marriage will be the third for Sixx. He was married to first wife Playboy Playmate Brandi Brandt from 1989 to 1996, and to second wife, Baywatch actress Donna D'Errico , from 1996 to 2007.
Copyright 2012 ABC News Radio