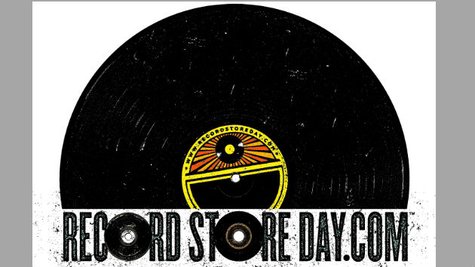 It's time to rejoice, audiophiles! Today is Record Store Day: the day that a massive number of artists release limited-edition album reissues, new singles and rare and unreleased materials -- all on vinyl -- to support independent record stores.
Included in the list of releases are three 7" vinyl singles from The White Stripes , including "Fell in Love with a Girl," "I Just Don't Know What to Do with Myself," "Dead Leaves and the Dirty Ground," "Stop Breaking Down" and live versions of "Hotel Yorba" and "Rated X."
In addition, My Morning Jacket will be releasing a 10" vinyl single that features a live version of the guys performing The Band 's "It Makes No Difference" with Alabama Shakes frontwoman Brittany Howard , as well as the previously unreleased track, "Grab a Body."
Meanwhile, The Gaslight Anthem will be offering up a 10" vinyl single featuring three unreleased acoustic tracks: "Hold You Up," "Misery, " and a cover of Bon Iver 's "Skinny Love." Special vinyl reissues of Incubus ' 2004 album, A Crow Left of the Murder... , and a 20th anniversary edition of Nirvana 's compilation album, Incesticide , will also be available.
You can check out the complete list of exclusive releases on Record Store Day's website .
Copyright 2012 ABC News Radio