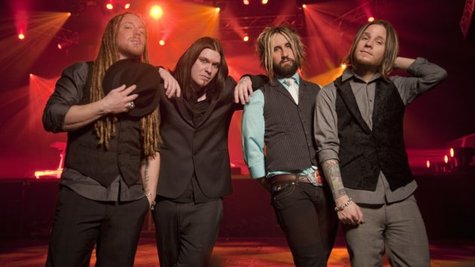 Shinedown has revealed that "I'll Follow You" will be the next single from their latest release, Amaryllis . Frontman Brent Smith says that the track is about your "best friend" and the connection that you share with that person.
"It's a song about just really reflecting on how lucky you are…to have that person in your life," Smith tells ARTISTDirect.com in a video interview. "No matter what you guys go through…they'll be a mutual respect between the two of you and your lives will coincide forever." Smith adds that the track will be hitting radio stations sometime in January.
In other Shinedown news, the band will be kicking off a co-headlining tour with Three Days Grace in 2013 to further promote Amaryllis. The trek kicks off on February 1 at the iWireless Center in Moline, IL, and will make stops in Green Bay, WI; Knoxville, TN; Lexington, KY; and Baltimore, MD among other cities. P.O.D. will support the band on all the newly-announced dates.
Copyright 2012 ABC News Radio