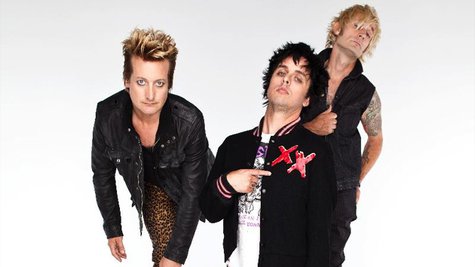 Green Day wants to give you an inside look at what the band went through while making their album trilogy. The band has revealed that they've created a new documentary, ¡Quatro! , which will be released sometime in 2013. The film features a number of the band's live performances in select cities across the U.S. as well as behind-the-scenes footage of the band in the studio.
"Over the last year while we were recording our trilogy, we posted multiple clips every week so fans can see parts of the recording process of ¡Uno! ¡Dos! ¡Tré!, " said bassist Mike Dirnt in a statement. " ¡Quatro! brings our fans one step closer by giving them even more access and revealing what it was like for us to make these records."
Highlights from the upcoming film will premiere on VH1 on November 28 at midnight.
Copyright 2012 ABC News Radio