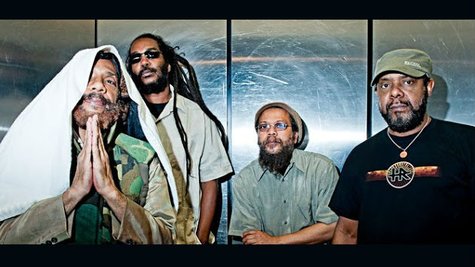 On Monday, punk pioneers Bad Brains released their ninth studio album, Into the Future . Bassist Darryl Jenifer says that the new release was inspired by their friend, late Beastie Boys rapper Adam "MCA" Yauch , who produced the band's previous album, Build a Nation , in 2007.
"He was a good friend and fan of the band, always was our Number One supporter out of celebrities or whatever," Jenifer tells Rolling Stone . "We knew each other from way back. We were in bands together. I played in his band Brooklyn." Frontman H.R. adds that he kept Yauch in mind while writing lyrics for Into the Future. "I wanted to put something on paper, on track, that he would enjoy," he reveals.
Yauch died on May 4 after a three-year battle with salivary cancer.
Copyright 2012 ABC News Radio