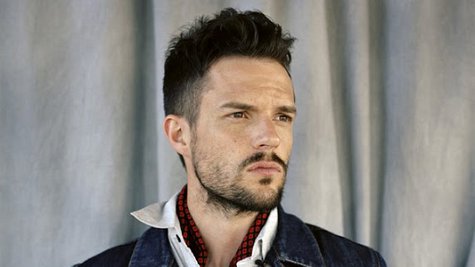 The Killers frontman Brandon Flowers is one of several major rock stars who have donated autographed neck ties and other clothing items to an online charity auction that launched Monday at eBay.co.uk . The Celebrity Loosen Up Auction will benefit the Cahonas Scotland organization, which seeks to raise awareness about cancers that specifically affect men. The sale was timed to kick off on International Men's Day -- November 19 -- and bidding will be open until this Sunday, November 25.
Among the other artists contributing items to the sale are Eric Clapton , Elvis Costello , Queen guitarist Brian May and Sir Paul McCartney . Flowers has contributed a black tie to the auction, which he donated and autographed while in Glasgow.
According to the auction's organizers, the type of signed items donated to the sale was chosen to represent that fact that some men feel "tongue tied" when it comes to talking about cancer and other health issues.
Other stars contributing items to the auction include Brad Pitt , Jay Leno , Mark Wahlberg , Sienna Miller , pop diva Katy Perry and tennis stars Roger Federer and Andy Murray .
Copyright 2012 ABC News Radio