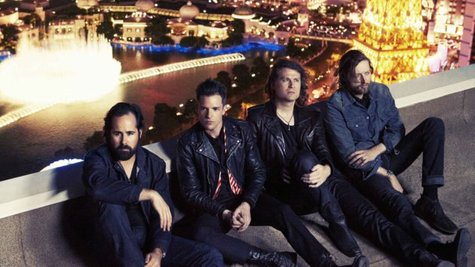 The Killers tapped some powerful friends to help them film the new video for their next single from Battle Born . The band enlisted Tim Burton to direct and actress Winona Ryder to star in the clip, which was recently filmed at Blackpool's Tower Ballroom in the U.K., the Blackpool Gazette is reporting.
The night before the shoot, fans spotted the band catching the latest James Bond film, Skyfall , at an Odeon theater in Blackpool. "It was really exciting," says theater manager Samantha Sinclair . "They were happy to have photos taken with locals...They were really nice, not very chatty but I know they had to cancel their gig on Tuesday because Brandon lost his voice."
A release date for the video has yet to be announced.
Copyright 2012 ABC News Radio