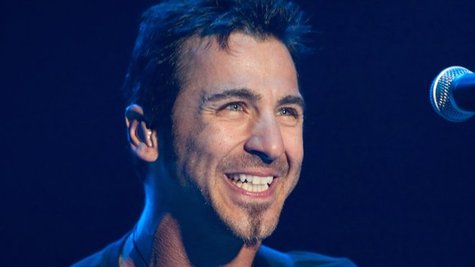 Godsmack frontman Sully Erna has released new details about his upcoming solo live CD/DVD package, Avalon Live . The set will arrive in stores on December 18 and will feature 14 tracks which were recorded during Erna's solo concert on December 16, 2011 at The Wilbur Theatre in Boston.
In addition to the standard CD/DVD release, a limited edition box set featuring five DVDs and two CDs will also be available. It includes audio and video of the concert as well as a 40-minute behind-the-scenes documentary, a DVD of bloopers and outtakes of Erna in the studio, along with a number of videos from Avalon .
The package also contains a number of extra goodies, including a limited edition t-shirt, hat, guitar pick, poster, coffee table book, commemorative backstage pass and custom Sully Erna necklace. Plus, each box set you buy will enter you into a "Golden Ticket" contest where you can win an all-expense-paid trip with the singer to Las Vegas, New York, Avalon Catalina Island, Napa and Boston. Other prizes include autographed guitars, custom hand drums and handwritten lyrics. Only 5,000 copies of the box set will be offered for sale.
Here is the track list for the standard Avalon Live DVD:
"Avalon"
"Sinner's Prayer"
"Broken Road"
"The Departed"
"My Light"
"Cast Out"
"Piano Solo"
"Until Then"
"The Rise"
"Eyes of a Child"
"7 Years"
"Serenity"
"The Chain"
"Hey Jude"
Copyright 2012 ABC News Radio