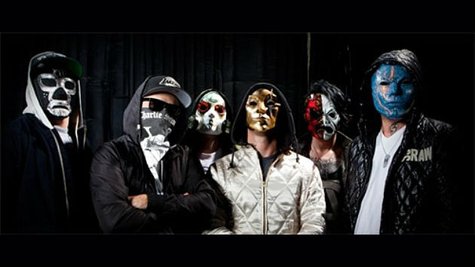 Hollywood Undead has announced that Slipknot percussionist Shawn "Clown" Crahan will direct the video for "We Are," the first single from Undead's upcoming album, Notes from the Underground .
"We are very excited to be working with someone that thinks as progressively about their art as we do," said Da Kurlzz in a statement. "Clown is a great director, and together we are going to deliver something truly memorable."
A release date for the video has yet to be announced. Notes from the Underground is expected to arrive in stores sometime in January.
Copyright 2012 ABC News Radio