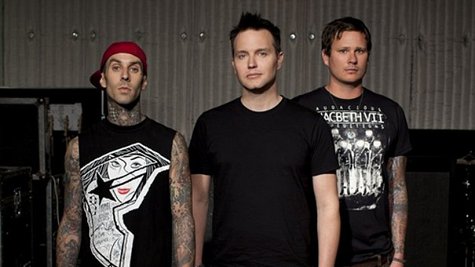 We've got new details about Blink-182 's new EP. In an email to MTV News , bassist Mark Hoppus reveals that the upcoming release will be available on December 18.
"We're very excited about getting these songs out before Christmas," writes Hoppus. "We're not sure how many songs will make the final EP…hopefully all five, but we'll make the final determination when the mixes are complete."
Hoppus notes that the band will create limited-edition gift packages for the release, which include "a special screened, museum-quality poster, limited-edition T-shirts and sweatshirts, wrapping paper, holiday cards and whatnot." He adds that pre-orders for the holiday-themed packages will be available on Blink-182's website "in the next week or so."
Copyright 2012 ABC News Radio