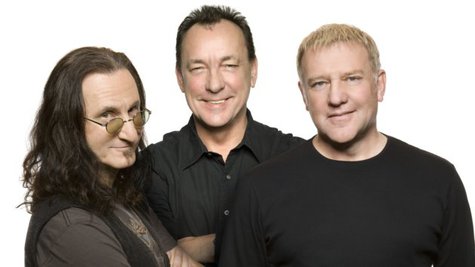 Rush and Pink Floyd both picked up two trophies at U.K. magazine Classic Rock 's 2012 Roll of Honour Awards , which took place Tuesday night in London. Rush was named Band of the Year, while its latest studio effort, Clockwork Angels , won Album of the Year honors. Pink Floyd received the Reissue of the Year prize for its Immersion series of deluxe catalog releases and the Film/DVD Award for The Story of Wish You Were Here documentary video.
Among the evening's other winners were ZZ Top , Lynyrd Skynyrd , Status Quo , late Deep Purple keyboardist Jon Lord , Motley Crue bassist Nikki Sixx , and founding Roxy Music guitarist Phil Manzanera . In addition, the Classic Songwriter Award was presented to Russ Ballard , whose many memorable compositions include Santana 's "Winning," Ace Frehley 's "New York Groove," Roger Daltrey 's "Free Me," Rainbow 's "Since You've Been Gone" and America 's "You Can Do Magic."
The ceremony was hosted by former Guns N' Roses bassist Duff McKagan , and featured a 30-minute set by Comeback Award honorees Lynyrd Skynyrd.
Here is the complete list of 2012 Classic Rock Roll of Honour winners:
The Living Legend Award -- ZZ Top
Event of the Year -- Ginger Raises 250K Pounds
Breakthrough Act of the Year -- Rival Sons
The Musicians' Union Maestro Award -- Phil Manzanera
Tommy Vance Inspiration Award -- Jon Lord
Classic Songwriter Award -- Russ Ballard
Outstanding Contribution -- The Damned
Classic Album Award -- Status Quo's Live!
VIP Award -- Tony Smith
Metal Guru Award -- Anthrax
Best New Band -- Tracer
Album of the Year -- Rush's Clockwork Angels
Reissue of the Year -- Pink Floyd's Immersion series
Film/DVD Award -- Pink Floyd's The Story of Wish You Were Here
Band of the Year -- Rush
Spirit of Prog Award -- Family
Showman of the Year -- Nikki Sixx
Comeback Award -- Lynyrd Skynyrd
Copyright 2012 ABC News Radio