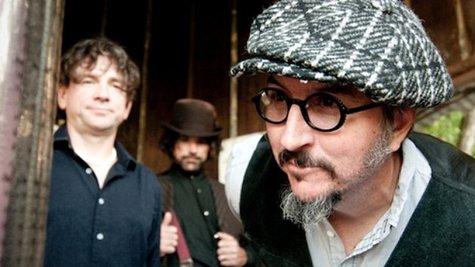 Primus wants you to make the video for "HOINFODAMAN," the next single off their latest album, Green Naugahyde .
The band has kicked off an online contest where you can submit your video for the track from now until December 15. Shortly after that, Primus will choose their favorite three videos, after which fans will select the winner, who will receive $5,000 for their efforts. Visit Primusville.com for more information.
In other Primus news, they'll be releasing a 10" vinyl single for this year's Record Store Day initiative, featuring live versions of "Jilly's on Smack" and "Eyes of the Squirrel" from Green Naugahyde . You'll be able to pick up the single at independent record stores on November 23.
Copyright 2012 ABC News Radio