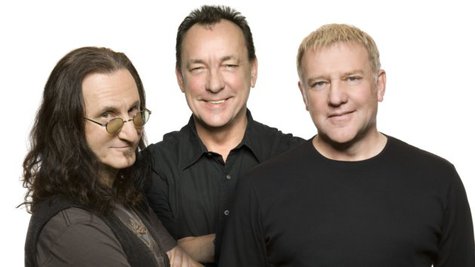 Rush is planning to release deluxe editions of its classic 1976 album, 2112 , next month. Scheduled to hit stores on December 18 , three multi-disc versions of the collection will be available -- a CD/DVD, a CD/Blu-ray and a super-deluxe edition featuring the CD and Blu-ray discs, a 24-page book and a 40-page comic book packaged in a hardcover binding.
The 2112 CD will be digitally remastered and will boast vintage, previously unissued live performances of the songs "Overture," "The Temples of Syrinx" and "A Passage to Bangkok." Both the DVD and the Blu-ray will offer a 5.1 surround sound mix of 2112 , a digital version of the comic book that will be viewable as the album plays and a collection of rare photos and handwritten lyrics by Rush drummer/lyricist Neil Peart .
2112 marked Rush's commercial breakthrough, and has gone on to sell more than three million copies in the U.S. alone. The album famously features a seven-part suite titled "2112" that tells the tale of a futuristic dystopian society led by priests who control the type of music, literature and art to which people are exposed.
Copyright 2012 ABC News Radio