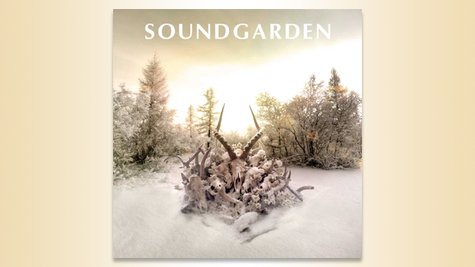 Chris Cornell says that there isn't any special hidden meaning behind the title of the band's first studio album in more than 15 years, King Animal . The Soundgarden frontman notes that he chooses the titles of the band's albums based on emotional responses that he receives from the music in them.
"To me, [ King Animal ] is more of a feeling," the singer tells Fuse in a video interview. "That's what's required for a title of a Soundgarden album because if there's any specific meaning, then it's not going to encompass the feel of the entire album from song to song. It can't mean anything."
Cornell adds that there's one aspect of the King Animal 's title that he especially enjoys. "There's something about [ King Animal ] that's confident, which I like," reveals the singer. "Sort of taking ownership of who we are and how we feel about the music within."
Soundgarden has posted a stream of every song from King Animal on iTunes , where it'll remain from now until the album's release on Tuesday.
Copyright 2012 ABC News Radio