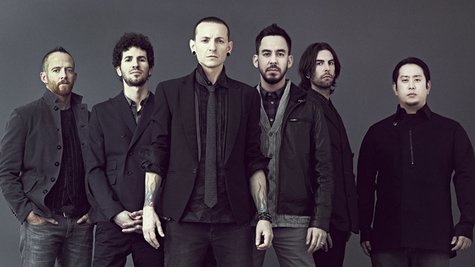 One woman is dead and 19 others were injured following the collapse of scaffolding outside of a Linkin Park show in Cape Town, South Africa on Wednesday. According to Billboard.com , high winds were the cause of the incident, which occurred before the concert began in the parking area outside Cape Town Stadium.
The band was made aware of the accident after the show, and posted a statement on their website in which they offer their "heartfelt condolences" to everyone affected by the collapse. It reads:
"Following our performance tonight at Cape Town Stadium, we were advised that several people were injured as a result of the collapse of an advertising tower erected by Lucozade in the parking area outside the venue. We wish to express our deep sadness and concern for those injured and our heartfelt condolences to the family of the fan who died as a result of her injuries. Though we have had no relationship with the sponsor or the entity responsible for erecting the structure, we take the safety of our fans very seriously and our thoughts are with all of those who were affected by this tragedy."
Linkin Park is continuing with their tour of South Africa. They are scheduled to perform in Johannesburg on Saturday.
Copyright 2012 ABC News Radio