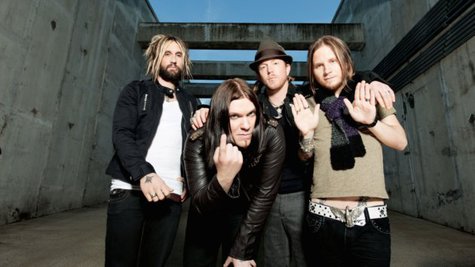 Less than a year after Shinedown released Amaryllis , frontman Brent Smith has now revealed that the guys have already finished recording their next studio album. "We've actually done another record of material," Smith tells NME.com in a video interview. "It's actually recorded."
Smith adds that fans can expect the band to explore new creative avenues on the follow-up to Amaryllis . "It has a very epic feel to it," he explains. "The tempos are a little slower and the subject matter is a little different. I would say it's actually a bit darker. A little bit more mischievous."
A release date for the album has yet to be announced.
Copyright 2012 ABC News Radio