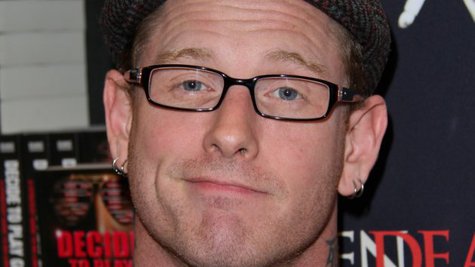 Corey Taylor is hoping to expand his resume to include voice-over acting in cartoons. The Stone Sour frontman reveals that he's been in talks to voice the lead character in a new animated series that's currently in development.
"It's by the same people who work at Adult Swim and they're putting together this thing called The Executioner ," Taylor tells MetalSucks.net . "It's basically about this Middle Ages executioner who unfortunately gets blasted into the future, where he walks about with no shirt, a hood over his head and a giant axe, and he sets himself up as a door-to-door executioner."
No word yet on when The Executioner will debut.
Copyright 2012 ABC News Radio