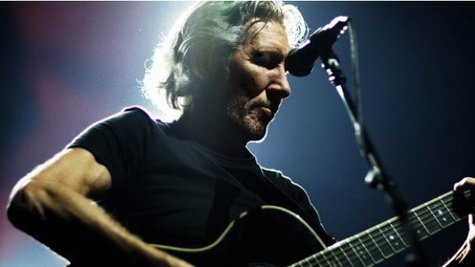 It's been more than 20 years since Roger Waters released a collection of original rock songs, but the founding Pink Floyd singer/bassist says he's finally making progress toward finishing a new album. In an interview with Rolling Stone , he reveals that he recently completed a tune that tackles religious extremism for a recording project he's tentatively titled Heartland .
"I'm not sure what [the song] will be called," Waters tells the magazine, although he did unveil the tunes first line -- "If I had been God." He says the song was written during downtime on his recently completed The Wall Live Tour.
Waters says the inspiration for the concept behind Heartland dates back to a tune he'd written for the "really, really bad" 1996 John Travolta comedy Michael . Declaring that he's "absolutely determined to make another album," Waters adds that the new song "provides a cornerstone and a core idea for me to write a new album about."
The Rock and Roll Hall of Famer notes, however, that he has no intentions to ask his former Pink Floyd band mates David Gilmour and Nick Mason to contribute to the record.
As previously reported, Waters will join Bruce Springsteen , John Mayer and other stars at the 2012 Stand Up for Heroes charity event, taking place Thursday night at New York City's Beacon Theatre. Roger will perform three tunes, including the Floyd classic "Wish You Were Here," with a group of wounded veterans from Walter Reed National Military Medical Center.
The event raises funds for the Bob Woodruff Foundation, which lends support to wounded military members, veterans and their families. The musical performances will be streamed live starting at 8 p.m. on YouTube and on Remind.org .
Copyright 2012 ABC News Radio