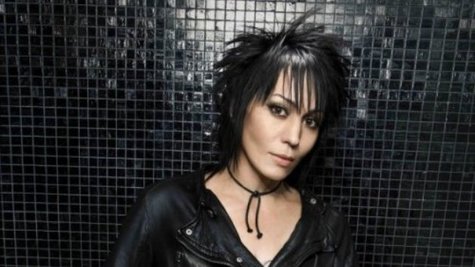 What were two rock legends doing last Saturday night? Toasting animal rights!
Iggy Pop presented Joan Jett with the Nanci Alexander Activist Award -- named after the founder of People for the Ethical Treatment of Animals -- for Jett's work on behalf of animal rights. The presentation came as part of a PETA gala where Jett's new PETA ad campaign also was unveiled. The national effort features a photo poster of Jett with the text, "I am Joan Jett, and I am a vegetarian."
In a new press release, PETA praises the veteran rocker for her longtime animal activism -- which includes launching PETA's vegetarian starter kit that's available at goveg.com -- and notes, "Joan attributes her great health and youthful appearance to her longtime vegetarian diet."
Photos from the award ceremony can be seen on PETA's website , and both Pop and Jett look undeniably youthful considering their respective ages, 65 and 54.
Copyright 2012 ABC News Radio