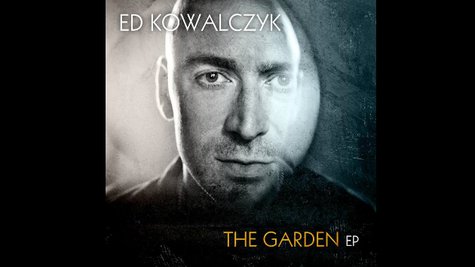 Former Live lead singer Ed Kowalczyk has announced the impending release of some new music. An EP called The Garden will be available as a digital download November 19. The collection will feature five original songs and five alternate versions of those songs, remixed by other artists. Kowalczyk says he's working on another full-length solo album, to be released in spring of next year.
"As a touring and recording musician, I've been amazed over the years at how much my songs develop and evolve from the original studio recordings," Kowalczyk said in a statement. "With the remixes on The Garden EP , I wanted to try to hyper-speed that process a bit and deconstruct my versions of the songs by handing them off to other creative people right at the beginning."
The singer is currently on his I Alone solo acoustic tour performing solo material and Live hits. Kowalczyk left Live in 2009. Last summer, as previously reported, his former band mates sued in an attempt to get Kowalczyk to stop promoting himself as "Ed Kowalczyk of Live."
Copyright 2012 ABC News Radio