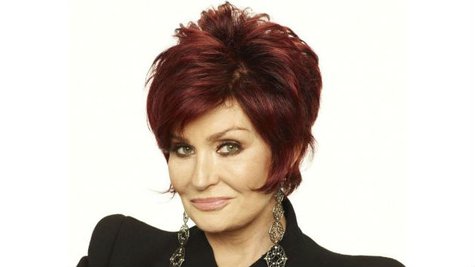 Ozzy Osbourne 's wife and manager, Sharon Osbourne , says she was so fearful of getting breast cancer after discovering she carries a gene that increases her chances of developing the disease that she opted to undergo a double mastectomy and has "no regrets."
In an exclusive interview with the U.K.'s Hello! magazine , Osbourne says, "As soon as I found out I had the breast cancer gene, I thought, 'The odds are not in my favor.'" The 60-year-old Osbourne, who beat colon cancer 10 years ago, explains, "I've had cancer before and didn't want to live under that cloud. I decided to take everything off and had a double mastectomy. For me, it was a no-brainer."
The Ozzfest founder and The Talk co-host tells the magazine, "I want to be around a long time and be a grandmother...I didn't even think of my breasts in a nostalgic way. I just wanted to live without that fear."
Osbourne also reveals that she is now against plastic surgery after learning from doctors that her breast implants had leaked into her stomach wall.
"Sometimes I'll see a photo and I'll think, 'My face looks plastic'; it can look so unnatural from certain angles," Sharon declares. "Now I am definitely, definitely done. You can't buy your youth back, no matter how much money you've got."
Copyright 2012 ABC News Radio