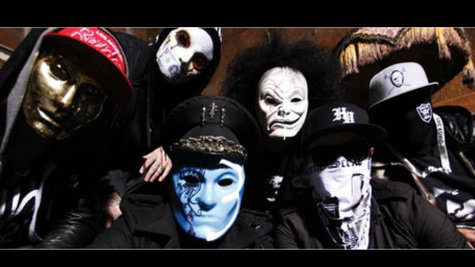 Hollywood Undead recently released "We Are," the first single from their upcoming album, Notes from the Underground . Vocalist Johnny 3 Tears says that he felt that it was important to release this track first, as it best represents what the band is all about.
"The song is about collective resistance," said 3 Tears in a statement provided to ABC News Radio. "As a whole, it's a good introduction to Notes from the Underground because it encompasses the band idealistically. Think of it as an ode to our misled youth."
3 Tears adds that Notes from the Underground is an homage to the 1864 existentialist novel of the same name by renowned Russian author Fyodor Dostoyevsky . "We've maintained an underground identity," notes 3 Tears. "When we write songs, we're coming from a place people don't like to look at or talk about openly. As people get older, they get used to lying. We have a bond with so many kids because they have a trace of that honesty."
While Notes from the Underground doesn't have an official release date yet, is expected to arrive in stores sometime in January.
Copyright 2012 ABC News Radio