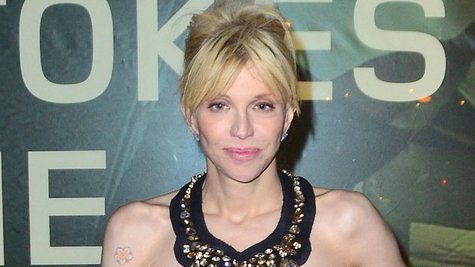 If you're a Nirvana fan who's offended by the recent rumors of a possible Kurt Cobain Broadway musical, Courtney Love 's on your side.
The rumor was started by Britney Spears's ex-manager Sam Lufti , who spent most of the last few weeks trying to sue Spears for a lot of money. His lawsuit failed, but, as previously reported, Lufti did let it slip during his testimony that he and Love -- who he has also sometimes co-managed -- were "working on a possible motion picture or Broadway musical based on the Nirvana catalogue, based on [Courtney's] life and Kurt Cobain's," according to press accounts .
No way, says Courtney. She tells U.K. newspaper The Observer simply, "There will be no musical. Sometimes it's better to leave things alone."
Courtney Love says she learned her lesson the hard way. Contrary to what some suspicious Nirvana fans have grumbled over the years, Love says she regrets the one time she allowed a Nirvana track to be used commercially. She said, "I said yes once -- to [ Moulin Rouge director] Baz Luhrmann to use eight seconds of 'Smells Like Teen Spirit' in [the movie]. But he wasn't allowed to use it in the marketing. I didn't get the part in the film. I was so pissed off I made up the term to 'Baz' somebody."
Love was also upset by last year's movie The Muppets , which used "Smells Like Teen Spirit" in a scene where a barbershop quartet crooned the tune to Jack Black , who was tied up in the barber chair. Months after the movie came out, Love told TMZ that the song was used without her permission and called that a "raping" of her late husband's memory. The surviving members of Nirvana did give their permission for The Muppets to use the song, and Dave Grohl even appeared in the film. She tells The Observer she considered suing over the use but was persuaded not to by her manager.
Copyright 2012 ABC News Radio