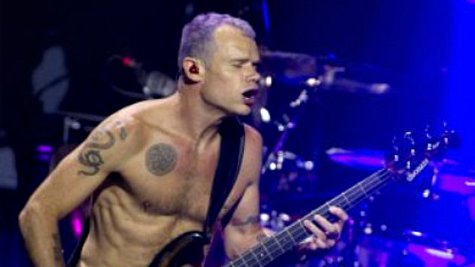 At long last, Atoms for Peace have named their first album. According to RollingStone.com , the side project band of Radiohead 's Thom Yorke and Flea of Red Hot Chili Peppers will drop their first-ever collection of songs, called Amok, on January 28, 2013. It will contain nine tracks, including the current single "Default." The other song that Atoms For Peace has released, "What the Eyeballs Did," will not be included on Amok ; the only way to get that track was by the very old-school method of buying the vinyl single.
Amok will be available via CD, digital download and vinyl album. The track listing is as follows:
"Before Your Very Eyes…"
"Default"
"Ingenue"
"Dropped"
"Unless"
"Stuck Together Pieces"
"Judge, Jury and Executioner"
"Reverse Running"
"Amok"
Copyright 2012 ABC News Radio