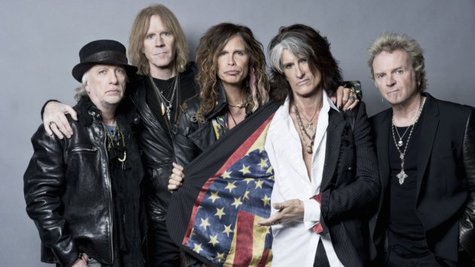 The top-secret location of Aerosmith 's concert today in Boston has been announced: 1325 Commonwealth Avenue. Smack dab in the heart of the city, the location is right in front of the band's former apartment where they lived way back in their lean-and-mean years.
The show kicks off at noon ET and will showcase songs from Aerosmith's new album, Music from Another Dimension! , which arrives in stores tomorrow.
If you can't get to Boston in time to catch the show live, you can see it live on AXS.tv, and a replay on the channel at 9 p.m. ET tonight.
Copyright 2012 ABC News Radio