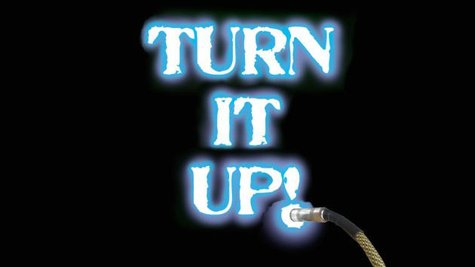 Marilyn Manson / Rob Zombie guitarist John 5 and KISS ' Paul Stanley are just a couple of the famous musicians featured in a new documentary titled Turn It Up! that pays homage to the electric guitar.
Shooting for the movie was recently completed, but funds are still needed to finish the project, so independent film company Loud and Louder has launched a 60-day campaign asking fans to help them raise the necessary cash. Those wanting to contribute can visit IndieGoGo.com/TurnItUp . People who do donate to the cause have the chance to receive certain perks from the filmmakers, including guitar lessons from well-known musicians, a rare guitar and possibly a co-producer credit in the movie.
The film focuses on the passion many artists have for their instrument, and also discusses the history of the electric guitar. Other stars appearing in the flick include Slash , Alice in Chains ' Jerry Cantrell and, giving some of his final interviews, the late Les Paul .
Says John 5 in one segment, "I think the guitar really chose me. When I went on my honeymoon not only did I take my guitar, but I took my guitar tech too."
In another scene, Stanley declares, "Nothing says rock and roll, and sex...like a low-strung, low-hung electric guitar."
Actor/musician Kevin Bacon serves as the host of Turn It Up! , which was directed by Robert Radler and produced by Doug Forbes . The duo spent five years making the movie and shot more than 140 hours worth of footage. They hope to have the flick ready to debut by the spring of 2013.
Copyright 2012 ABC News Radio