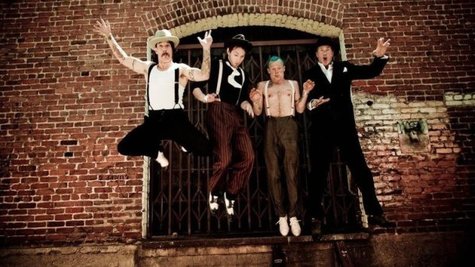 Red Hot Chili Peppers fans can now check out the next two bonus tracks left over from the sessions for their most recent album, I'm With You .
The band has released videos for " The Sunset Sleeps " and " Hometown Gypsy ," both of which feature a stream of the full-length track, along with the visual of a 7" vinyl single spinning on a record player. The songs are the fourth pair of cuts released as part of RHCP's 18-track singles series, which began in August.
In addition to checking out "The Sunset Sleeps" and "Hometown Gypsy" online, you can now purchase them on the band's official webstore , on iTunes and Amazon.com. The Chili Peppers also have revealed that the next pair of singles set to be released will be "Pink as Floyd" and "Your Eyes Girl," which will become available on January 4, 2013.
The release dates for the rest of the collection's tracks, which will be chosen by the band in the coming weeks, will be announced sometime next year.
Copyright 2012 ABC News Radio