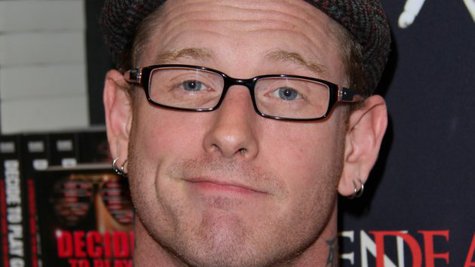 Stone Sour might be getting into the movie business. Frontman Corey Taylor says that he hopes to turn his concept double album, House of Gold and Bones , into two feature films sometime in the future.
"That's my endgame, really," the singer tells U.K. retailer Attitude Clothing in a video interview . "I'd love to make these into two movies. I'm kind of in a position where I can do that now, I have the film company with [percussionist Shawn "Clown" Crahan ] from Slipknot ." Taylor adds that while he's met some "really creative people" with whom he'd like to work on the films, he hasn't yet talked to them about the project.
The first installment of the album, House of Gold and Bones Part 1 , debuted at #7 on the Billboard 200 albums chart this week with 31,000 units sold, according to Nielsen SoundScan. The second installment, House of Gold & Bones Part 2, is expected to be released sometime next year. In addition, a four-issue comic book mini-series based on the album will be available starting April 17, 2013.
Copyright 2012 ABC News Radio