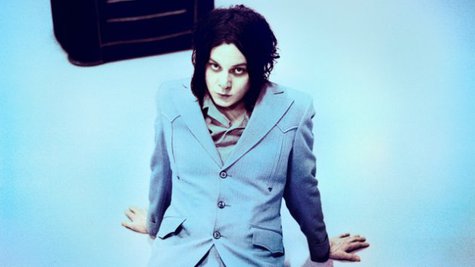 On Tuesday night, folks who attended a listening party in London for Jack White 's upcoming solo debut Blunderbuss were treated to a special surprise. After the album finished playing, the ex- White Stripes frontman sat down for an interview with the Mayor of Lambeth, Councillor Christiana Valcarcel , NME.com reported.
White told the crowd that going solo wasn't a huge challenge for him as he has many other projects to work on. "I'm still in a couple of bands so I'm not missing anything by doing this," explained White. "But I didn't know I was doing it until I was doing it, four or five songs in I thought, 'I guess this is turning into something.'"
The singer also gave the listening party's audience an insight into his songwriting process for the album. "[ Blunderbuss ] just happened one song at a time, like it always does, let the song be in charge and let the song tell you what you're doing and you're just a servant of the music at that point," noted White. "When you think you're in control of the song then that's when you're making a mistake I think."
White added that he experienced some difficulty while writing his single "Love Interruption." "It's hard to put love in a song because it's been used for so long, thousands of times in plays, paintings, poems and, if you're going to say that word I think you have to really put a twist on it for yourself," said White. "If you're going to use the word 'love,' I wanted to provoke some kind of thought that's what I wanted it to do for me."

Blunderbuss is due in stores on April 24.
Copyright 2012 ABC News Radio