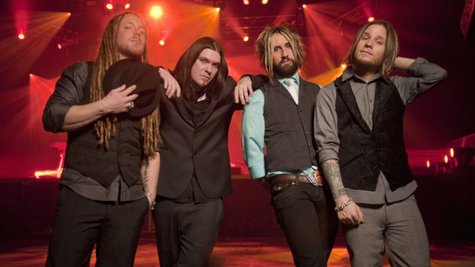 Less than a week after unleashing the video for their first single "Bully," Shinedown has posted a new video for "Unity" online, from their upcoming album, Amaryllis . The video's storyline features a young girl who travels around town taking pictures of people, mixed with shots of her arranging the pictures on a wall to create a mosaic of two people shaking hands.
"'Unity' is a song about uniting the world as one," frontman Brent Smith told Noisecreep . "It's about loving your brothers and sisters. We're all in this together and we should be building each other up instead of tearing each other down!"
In other Shinedown news, the band is set to hit the road on March 27 -- the same day Amaryllis is released -- at The Grove in Anaheim, CA. You'll be able to check out the new songs live when the band makes an appearance on ABC's Jimmy Kimmel Live! on March 26.
Copyright 2012 ABC News Radio