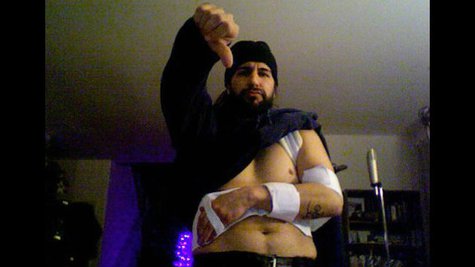 Whitesnake drummer Brian Tichy broke his collarbone while riding a mountain bike over the weekend. The rocker shared details of his mishap in a series of posts on his Twitter feed Monday, and also reported that he'll have to sit out a New Year's Eve gig he was supposed to play tonight with his Led Zeppelin tribute band The Moby Dicks that's scheduled to take place in Las Vegas.
"Typing with [your] arm in a sling after you get back from emergency room after wiping out on your [mountain] bike and breaking your collarbone just sucks!!!!" writes Tichy. "So much for playing drums new year's in vegas."
In addition, the veteran drummer, who also plays guitar in a new band called S.U.N. , says he plans to see his doctor on Tuesday and is hoping to "be back on [guitar] real soon and drums right after."
He adds, "SUN goes down everyday, but it always rises again…HAPPY NU YEERS!...My year will [be] all uphill from here."
Longtime Quiet Riot member Frank Banali will fill in for Tichy at tonight's show. Brian also is the co-organizer of the Bonzo Bash concerts, a series of star-studded shows paying tribute to late Led Zeppelin drummer John Bonham . The next edition, dubbed the Bonzo Bash Namm Jamm , is scheduled to take place on January 24 in conjunction with the 2013 NAMM music-instrument trade show in Anaheim, California. Tichy says he expects to be "full on" for that show.
Copyright 2012 ABC News Radio