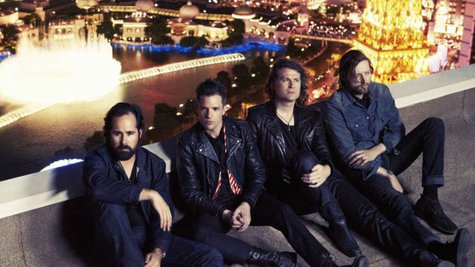 The Killers ' drummer Ronnie Vannucci was looking forward to shows at home at The Cosmopolitan in Las Vegas this past weekend, saying that playing in the band's hometown is always "comfortably chaotic." But don't expect him to hang around for Sin City's New Year's Eve mayhem.
The drummer tells the Las Vegas Review-Journal that he has plans to leave town to avoid the New Year's Eve madness.
"When you're a rock band, every day feels like New Year's Eve," he says. "When I was 21, I was tired of it. I would historically stay in my end of town or in my own house rather than engage in the craziness."
The Killers will take two weeks off before traveling to Australia for seven shows Down Under beginning January 16 in Sydney.
Copyright 2012 ABC News Radio