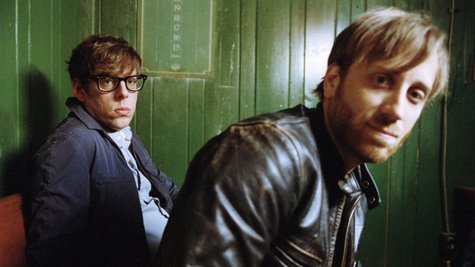 After ringing in the New Year with shows at the Hard Rock Hotel in Las Vegas, The Black Keys ' Dan Auerbach and Patrick Carney are planning a long break in 2013.
Carney told the Las Vegas Journal-Review they will record their new CD during the first half of 2013, and then take a much-needed vacation. "We're going to go make an album and then we're going to take a break, mainly so that we don't start annoying the (crap) out of everybody because we've been constantly on tour and putting out albums," he says. "I think we're going to try and sit tight for most of next year after the album's done."
Headlining in Sin City to close the year reminds Carney of how far the duo has progressed from their first tour in 2001 when they made their Vegas debut in a dive called The Cooler. "It was a really fun show, but really bizarre," he says. "We got in at 11 a.m., and there were literally people sleeping all over the bar."
The Black Keys' breakthrough came with their 2010 platinum album Brothers, which earned three Grammys, and since then Auerbach and Carney have had to adjust to success. "I had a much higher anxiety level about playing concerts," Carney says. "It really took over a year to just be able to calm down and realize that there's nothing different about playing a big show versus a small show...."
But, Carney notes, he's not complaining. "For as stressful and nerve-racking as it was getting used to playing arenas and big festivals, it's also been a really exciting two years," he says.
Copyright 2012 ABC News Radio