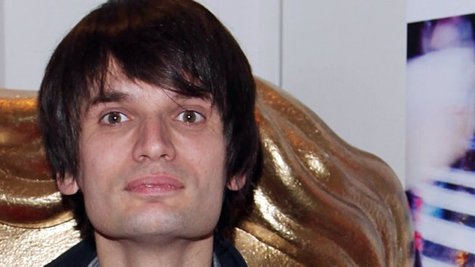 Radiohead guitarist Jonny Greenwood has been moonlighting as a classical composer for the Australian Chamber Orchestra. According to SydneyMorningHerald.com , when Radiohead wrapped up its Australian tour in November, Greenwood remained in Sydney to complete a composition commissioned by the orchestra.
Greenwood says, "I've been spending an awful lot of time in dressing rooms the last six months working on this and trying to imagine [it]." He adds, "That's why I turned up with three quarters of it on paper already, because I'd rather make a lot of mistakes and edit away rather than work with a skeleton and add to it."
Greenwood previously served as a composer-in-residence with the BBC Concert Orchestra in 2004 and 2005. He is continuing his affiliation with the Australian Chamber Orchestra which performed his symphonic work "Popcorn Superhet Receiver" in 2010. The orchestra's artistic director Richard Tognetti says, "'I think the amazing thing about Jonny is he might be a world first [because of] this incredible acumen that he has for being able to write for an orchestra coming from the background of being in a band."
Copyright 2012 ABC News Radio