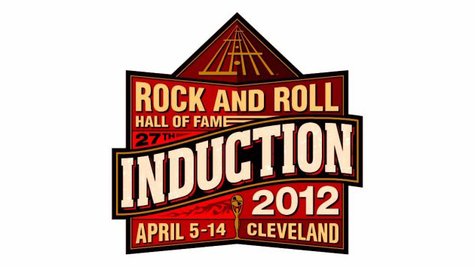 The Rock and Roll Hall of Fame Class of 2012 is one that will likely be remembered for the drama that surrounded them. Arguably, the biggest controversy was the ongoing feud between the original lineup of Guns N' Roses . Upon learning of the band's induction, GNR frontman Axl Rose wrote a lengthy and detailed open letter sent out by his publicist, declaring that not only would he not be attending the April 14 event, but that he also was declining his "induction as a member of Guns N' Roses." In the months leading up to their induction, members of the band's original lineup speculated on whether or not the group would perform at all. They did, with with Alter Bridge lead singer Myles Kennedy singing lead in Rose's place.
In addition, founding member of the Beastie Boys Adam "MCA" Yauch was forced to skip the ceremony due to health issues. While Yauch's no-show meant the Beasties couldn't perform, Kid Rock , Black Thought , Travie McCoy and The Roots did an admirable job performing a medley of the band's most memorable tracks. Yauch passed away just 20 days later.
The Red Hot Chili Peppers had a touch of drama surrounding them as well. Former guitarist John Frusciante decided to skip the induction ceremony, while former drummers Jack Irons and Cliff Martinez performed with the band at the event.
Looking ahead to the 2013 Rock Hall induction, Rush tops the list of artists that will be welcomed into the Rock Hall. The other honorees in the performer category are Heart , singer/songwriter Randy Newman , blues great Albert King , influential rap act Public Enemy and disco queen Donna Summer . The ceremony will take place on April 18 in Los Angeles.
Copyright 2012 ABC News Radio