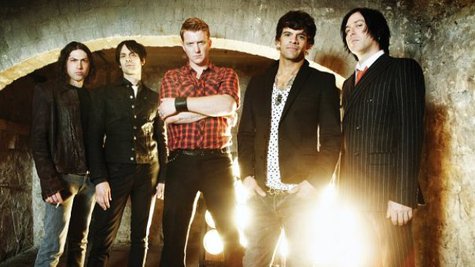 The members of Queens of the Stone Age are in a comical mood as 2012 draws to a close, and they took to Facebook to post a spoof about the making of their next studio CD.
Taking inspiration from This is Spinal Tap , the nine-minute clip, entitled Secrets of the Sound , is hosted by comedians Matt Barry and Steve Agee . It's a fun-filled clip shot in the recording studio, with band members Josh Homme , Michael Shuman , Dean Fertita and Troy Van Leeuwen playfully avoiding questions from Barry and Agee.
Queens of the Stone Age plan to release their sixth CD in the first half of 2013 with guest appearances by Foo Fighters founder Dave Grohl , Trent Reznor from Nine Inch Nails , Scissor Sisters vocalist Jake Shears , and former bassist Nick Oliveri .
Copyright 2012 ABC News Radio