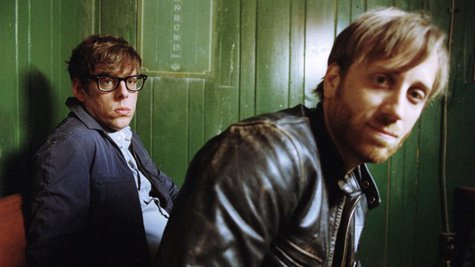 After receiving five Grammy nominations, The Black Keys will be performing a New Year's Eve concert in Las Vegas next Monday night. The show at The Joint at the Hard Rock Hotel and Casino will be the duo's first New Year's Eve in Sin City.
Speaking about the upcoming show, vocalist/guitarist Dan Auerbach told LasVegasWeekly.com that after performing live as a duo early in their career, he and his partner, drummer Patrick Carney , love having additional musicians on stage.
"It used to be we'd record our songs, and when we went to play them live we'd have to completely deconstruct them to make it work as a two-piece," he says. "But now, we bring on a couple of extra musicians, and we can play the songs really close to how we record them, which is fun for us."
The Blacks Keys' Grammy nominations include a nod for Album of the Year, for El Camino, and one for Record of the Year, for "Lonely Boy." Auerbach is also up for Producer of the Year. He appreciates the recognition, but says it's not the only way to measure their success.
"A Grammy is really nice, but having lots of fans is really nice, too." He adds," I think just getting a record out is a success on its own. I remember when we got our first record, how excited we were to just hold it in our hand. That was success."
Copyright 2012 ABC News Radio