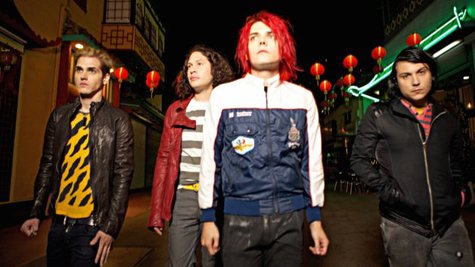 Harmonix, creator of the Rock Band video game franchise, will release a downloadable content package featuring songs by My Chemical Romance for Rock Band 3 , according to the company's blog .
The new three-song pack, dubbed "My Chemical Romance Pack 01," includes "Helena" from the band's 2004 debut album, Three Cheers for Sweet Revenge ; "Teenagers" from 2006's The Black Parade ; and "Sing" from 2010's Danger Days: The True Lives of the Fabulous Killjoys .
"My Chemical Romance Pack 01" will be available for Xbox 360, Playstation 3 and Nintendo Wii on Tuesday.
Copyright 2012 ABC News Radio