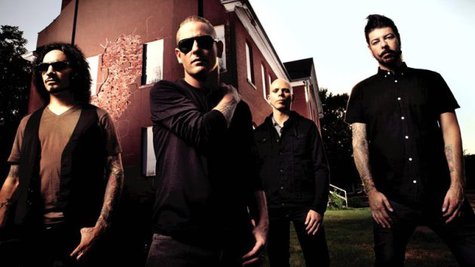 Frontman Corey Taylor wants to celebrate Stone Sour 's concept double album, House of Gold and Bones , by filming a live DVD. The singer says that fans can expect the set to be recorded while the band is on tour in 2014.
"We are plotting and planning a world tour that is very special, where we do two nights in one place," Taylor tells Billboard.com . "We play [ House of Gold and Bones ] Part 1 top to bottom, the next night Part 2 top to bottom involving a pretty elaborate stage thing that we're cooking up now."
In other Stone Sour news, the band will hit the road next month for a co-headlining tour with Papa Roach . That outing begins on January 20 at the Sands Bethlehem Events Center in Bethlehem, PA. Visit StoneSour.com to view the full itinerary.
Copyright 2012 ABC News Radio