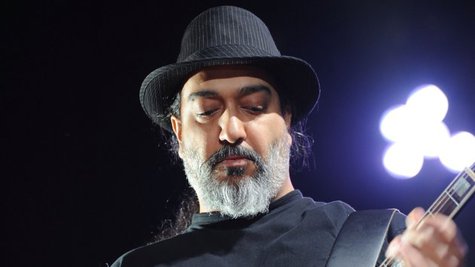 While it took more than 15 years to get a new album from Soundgarden , guitarist Kim Thayil says that he's looking to give fans additional new music from the band in the near future.
Thayil tells Hails & Horns that he's looking to release a B-sides compilation of "Soundgarden originals that were not compiled in an album format." He adds that the proposed release would feature "two or three albums" and include "originals that were only available on compilation records for other labels or movie soundtracks, or B-sides in Australia and Europe."
The guitarist also notes that he would like to release an album of covers that the band has recorded as well as "an album of some instrumental stuff and some dub mixes."
You'll get your chance to hear some of the Soundgarden rarities when the band hits the road to promote King Animal in January. That outing begins on January 18 at DAR Constitution Hall in Washington, D.C. Visit SoundgardenWorld.com to view the full itinerary.
Copyright 2012 ABC News Radio