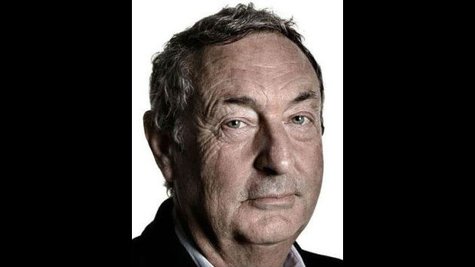 Pink Floyd 's Nick Mason has opened his wallet to help Foote's, the London music store where he bought his first drum kit, to remain open. According to Mi-Pro.co.uk , the famed drummer, along with Foote's sales director, Rob Wilson , are purchasing the instrument shop from the family who has run it since the 1930s.
"After 40 something years of playing, I still have great affection for a real drum shop," notes Mason. He adds, "Foote's has a special significance for me. In 1958, I headed down to the West End of London to a basement in Denman Street where a kindly man called Sid, in a white coat…sold me my original kit for [seven-and-a-half pounds]."
He adds, "Armed with this devastating kit I joined my friends to form ' The Hotrods .' The fact that none of us could actually play our instruments seemed a minor problem on our road to stardom."
Wilson, who has worked at Foote's for decades, will oversee the store's business. He points out that Mason's monetary contributions were essential to keeping the shop going.
"At the eleventh hour, our business loan was turned down by our bank…but Nick came to our rescue," reveals Wilson. "Without him, and our collective of generous investors, Foote's would be no more."
Explaining why it was important to him that Foote's stay in business, Mason says, "It's more than an opportunity to buy an instrument. There's an opportunity to catch up with any new ideas from the manufacturers, new sounds that you simply can't appreciate online and, of course, to talk drums and equipment with an expert."
The store, which had been located in the Soho section of London, has been moved to a revamped space in the city's Bloomsbury neighborhood.
Copyright 2012 ABC News Radio