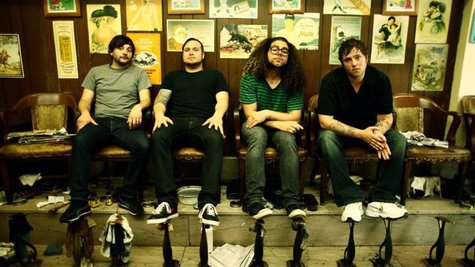 Coheed and Cambria has released a lyric video for their new single, " The Hard Sell ," which is included on the upcoming second installment of their Afterman concept album, The Afterman: Descension . In the five-minute clip, the song's lyrics flash across the screen while a number of abstract paintings float behind them.
The band has also announced that they will be releasing The Afterman, Limited Deluxe Set -- The Vinyl Edition on January 28, which features vinyl copies of both The Afterman: Ascension and The Afterman: Descension . In addition to the records, the package includes a 64-page book of the Afterman story, individually-branded guitar picks that were created for each member of the band, plus digital downloads of each album.
Only 3,000 copies of the box set will be offered for sale. You can pre-order your copy now on the band's website .
Copyright 2012 ABC News Radio