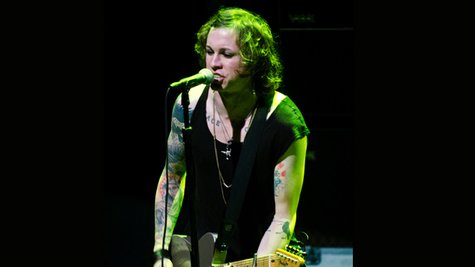 Against Me! frontwoman Laura Jane Grace makes an appearance on the latest episode of MTV's resurrected fashion program, House of Style . In the episode, the singer shows offer the new wardrobe that she's bought since coming out as transgender in May.
Grace, who's been dressing as a women both on and off the stage, explains how shopping for clothing is no longer a chore for her. She tells House of Style host Joan Smalls , "When you're younger and you're trans[gender]…you're so nervous when you go into a store, and it's about what's the first thing you see when no one's looking and you can put in your cart and get away with."
Against Me! is currently in the studio working on their next album, Transgender Dysphoria Blues .
Copyright 2012 ABC News Radio
Get More: MTV House Of Style