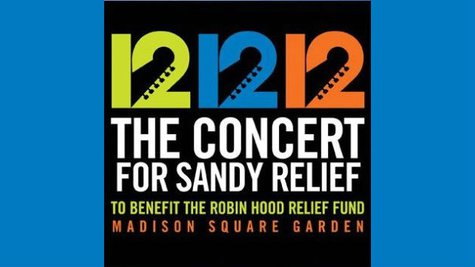 12.12.12 - The Concert for Sandy Relief , the digital album featuring performances from the recent star-studded benefit show at New York City's Madison Square Garden, is expected to make a big splash on the Billboard 200 album chart next week.
According to Billboard.com , sales for the release are projected to be somewhere between 125,000 to 150,000 copies its first week out. Nearly every artist who hit the stage at the event is represented on the 24-song collection, which includes performances from Paul McCartney , The Rolling Stones , The Who , Bruce Springsteen and the E Street Band , Coldplay 's Chris Martin , former R.E.M. frontman Michael Stipe , Eric Clapton , Billy Joel , Roger Waters and Bon Jovi . In addition to the digital album, a physical version will arrive in stores on January 22.
The Billboard 200 chart's top 10 will be released on Thursday.
Copyright 2012 ABC News Radio