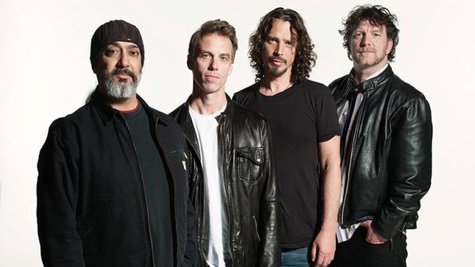 Soundgarden has tapped a very powerful friend to help them film the new video for their next single from King Animal . The band enlisted Foo Fighters frontman Dave Grohl to direct the clip, which is currently in production, Blabbermouth.net is reporting.
Back in October, Soundgarden released a two-minute video that featured a snippet of "By Crooked Steps," along with an interview with frontman Chris Cornell and drummer Matt Cameron . In the clip, Cornell says "By Crooked Steps" is "a bit strange" but sounds like "a heavy straightforward rock song." The singer adds that the new track employs "all of the strange time signatures stuff that Soundgarden's always been known for and...[takes] it to another level."
A release date for the video has yet to be announced.
Copyright 2012 ABC News Radio